SAILAS is AsiaSat's newly launched managed connectivity service for the maritime industry, tailored to address the exact requirements of the maritime vertical and its sub-verticals. Whether it's for merchant shipping, fishery, passenger, yachting or offshore oil and gas segments, SAILAS enables ship owners and operators to access reliable and high-speed on-board data for better operational and maintenance decision-making while serving crews and passengers with high-speed broadband connectivity. 
Powered by AsiaSat's satellite fleet and ground infrastructure, SAILAS' service is available in high reliability and availability over a wide area from the Mediterranean Sea, Middle East, South Asia to South East Asia; passing through major shipping routes across the Suez Canal, the Arabian Sea, Bay of Bengal, the Strait of Malacca and the Indonesian archipelagic waters. With full control of its service network, SAILAS can consistently deliver a high level of quality service and solution that fits flexibly into customers' networks and business.
SAILAS also offers a broad range of value-added services including video streaming service, Out-of-Band Management (OBM), VoIP, LTE 4G/5G, L-band backup, cybersecurity, antenna system solution that provides a wide selection of high-performance maritime antennas with purchase or lease option available for vessels of all sizes at affordable price.
Choose Flexible Data Plan
User Portal Features
SAILAS' users will have access to a smart platform to enjoy high-speed email communication, web browsing, voice over IP and other service applications. Through a user-friendly customer portal, SAILAS customers are able to track vessel locations, monitor bandwidth usage and operational efficiency.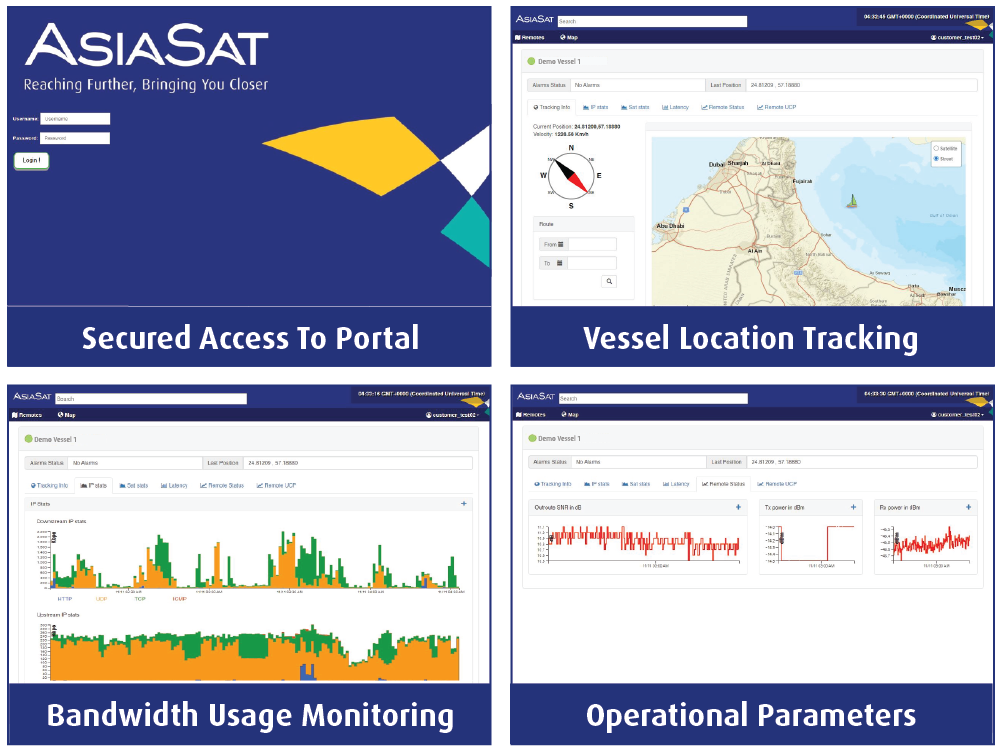 Maritime Services Powered by AsiaSat
Passenger and Crew Services
Need help with Tracking and Monitoring Solutions? We are Experts!