Is the latest Satellite Phone replacement for Thuraya Seastar which is
specifically for use or installation on ships. With special Marine specifications, this Satellite Phone is able to meet your communication needs in all water areas of Asia, Africa, Europe, and Australia. The network is more stable and strong.
Very artistic design with LCD screen, and equipped with a dedicated SOS button.
#satellitephone #satphone #thuraya #thurayamarinestar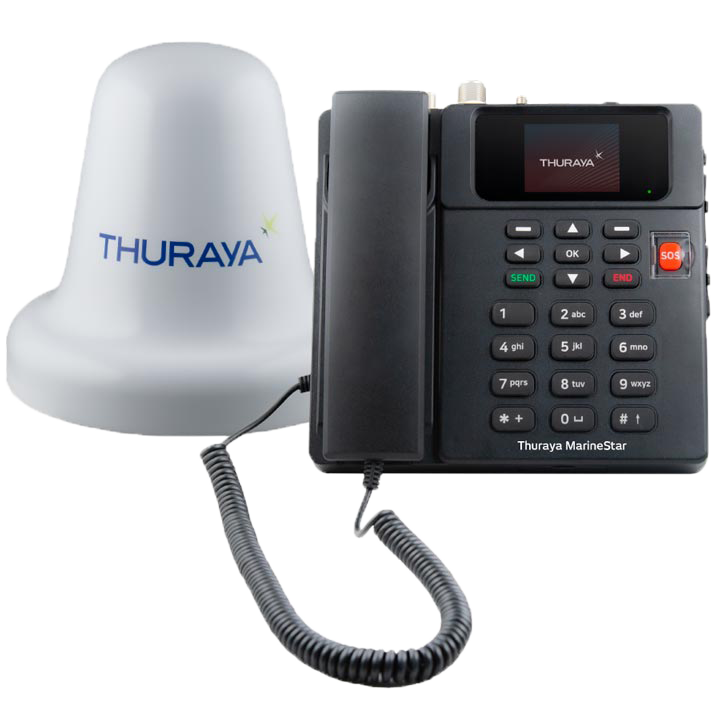 The all-new Thuraya MarineStar blends robust design with unprecedented functionality and unmatched levels of value to provide flawless voice communications with tracking and monitoring across the world's busiest sea routes and fishing hotspots.Thuraya MarineStar offers circuit-switched voice besides SMS, GmPRS data and tracking services on an easy and intuitiveinterface. It enables satellite calls to landlines, mobile phones and other satellite phones over Thuraya's satellite network. The MarineStar can also connect to a standard analogue phone as an extension or an on-board PBX.
Thuraya MarineStar caters to the operational requirements of smaller and regional operator fishing vessels. Built to IEC 60945 standards and unaffected by extreme environments, it synergizes productivity and efficiency on larger vessels by supporting digitalization of crucial applications such as condition based navigation, SOS and other emergency alerts through push notifications.
Need help with Tracking and Monitoring Solutions? We are Experts!